10 Jul 2023
This post celebrates and thanks Joe Parry as he takes a well-deserved bow and steps down from his role as the head of the JavaScript & NodeJS Cambridge Meetup Group.
He has been an extraordinary leader who has dedicated the past ten years to fostering a vibrant community of Javascriptors in Cambridge.
Photo from www.cambridgeindependent.co.uk
Way back on Tuesday, December 11, 2012, Joe began the group on the top floor of The Fountain in Cambridge. His vision, charisma, and passion were infectious, resulting in a group that has grown to include over 1,205 dedicated members, spanning beginners, professionals, and industry leaders.
Each meeting organised by Joe was a hub of innovation and learning. He worked tirelessly to bring in experts and industry influencers, ensuring every session was brilliant.
Joe always emphasised inclusivity, creating a safe space for beginners to ask questions, learn, and grow alongside seasoned veterans. The result was a symbiotic community where every member felt valued and welcome.
Under Joe's stewardship, the JavaScript & NodeJS Cambridge Meetup Group went beyond the talks allowing members to build friendships, form valuable professional connections, and foster a supportive community.
It's hard to imagine the JavaScript & NodeJS Cambridge Meetup Group without Joe at the helm. Hopefully, he will continue to participate and be involved somehow.
Thank you, Joe, for your ten years of service, guidance, and friendship. You have left an indelible mark on the Cambridge JavaScript community, and we will always be grateful for your invaluable contribution.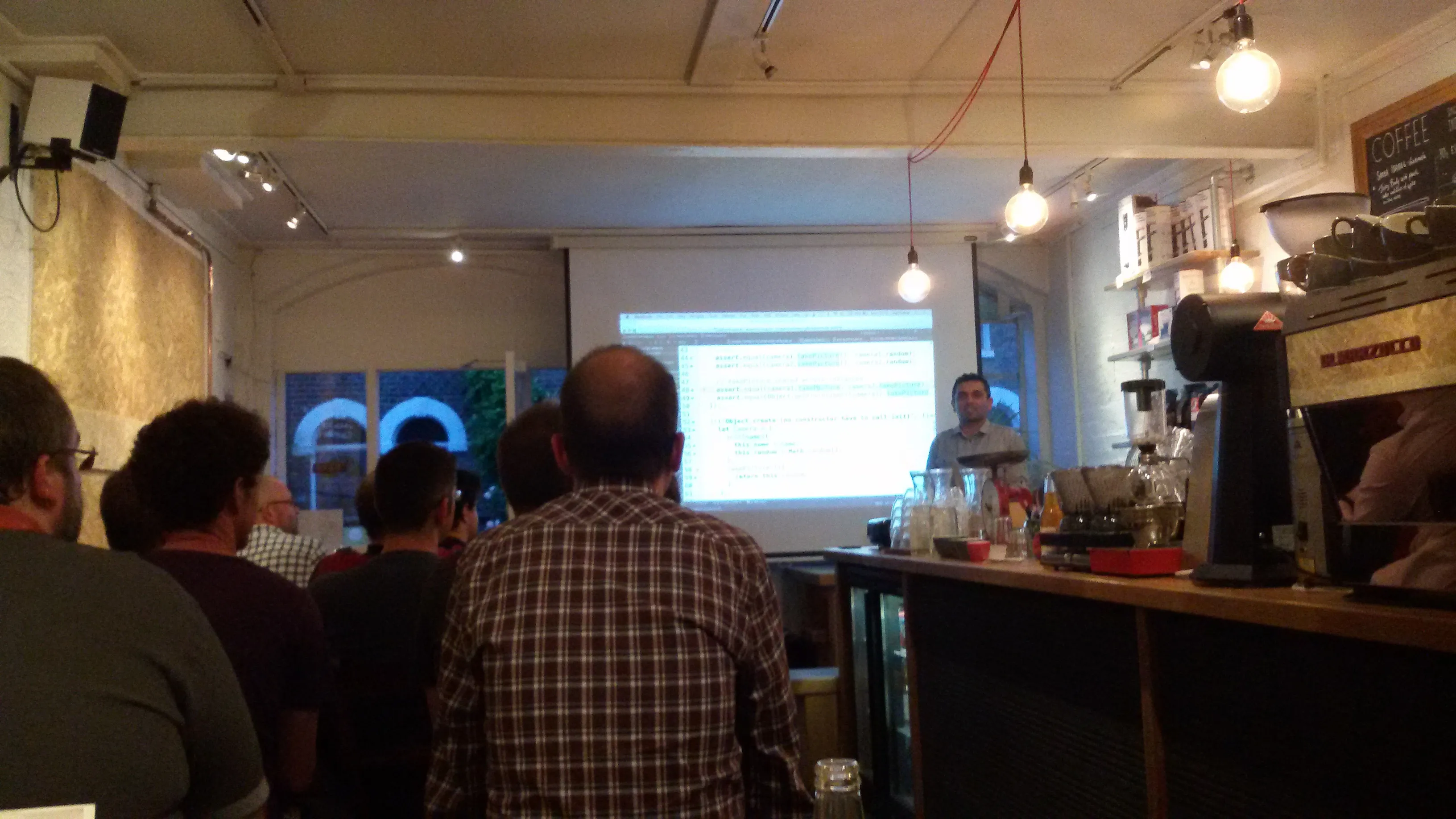 Photo of one of my many talks at the group in Hot Numbers, Cambridge.
I have been lucky enough to have been a regular speaker at the group, and while the group works out what happens next, here's to Joe – a true champion of the JavaScript and NodeJS community.